Moderator: Karter Performance
+
Posts: 104
Joined: Fri Nov 25, 2011 8:24 pm
Location: Worldwide
Make: Ford
Model: Focus,Fiesta
Type: ST
Year: 2013
Hey ladies and gents
As some of you have seen on our instagram account (Karter_Performance_SA), we have been busy finishing off the splitter for the Focus ST250. We made the first version and it didn't hold up the tests so we changed the weight and type of glass used and added some braces to make sure it won't break again.
Here is the final outcome.
The splitter comes pre drilled and is supplied with the nuts, bolts and washers required. This is a simple install and all you will need is a 6.5mm drill bit and drill as well as two 10mm spanners to tighten the nuts and bolts in place. We suggest removing the lower front splash tray to make fitment easier.
Here is a direct link to the product on the website.
http://karter.co.za/performance-product ... -splitter/
The current price on the splitter is R1862.00
We will have the next 5 units finished up today.
To place your orders please e-mail or phone one of us on our cell phones. Telkom has deprived us of phone lines since Monday.
Kind regards
Karl
---
Master of Lame
Posts: 25472
Joined: Sat Apr 21, 2007 4:36 pm
Make: Fiesta
Model: MK VII ST
Type: 1.6 GTDI
Year: 2013
Good work!!
Frozen White MK7 ST
EX Tonic MK6 ST 190
FWD traction? Oh, you mean 3rd gear
Finsport CAI
KontrolFreakz [Custom 76mm full exhaust
Removed to make nano happy
Uprated rear engine mount
Finsport Stage 2
---
+
Posts: 33
Joined: Tue Mar 17, 2015 7:45 am
Location: Centurion
Make: Ford
Model: Focus
Type: ST250
Year: 2015
Very nice!! Think I must get me one of these
---
+
Posts: 880
Joined: Sat Dec 17, 2011 3:29 pm
Location: Cape Town
Make: Ford
Model: Fiesta
Type: ST
Year: 2014
looks sick

make a mk7 ST one too
Cape Town Stock

---
+
Posts: 2179
Joined: Mon Jun 02, 2008 1:25 pm
Location: most likely my desk
Make: S
Model: T
Type: 3
Year: 2013
---
+
Posts: 740
Joined: Thu Nov 13, 2014 11:47 am
Make: Ford
Model: ST
Type: ST3
Year: 2013
Karter has once again stepped up with this. Saw this splitter on the weekend and it looks great and is as strong as phuck. We'll done
---
+
Posts: 293
Joined: Mon Dec 08, 2014 12:14 pm
Location: Pretoria
Make: Focus
Model: ST
Type: 250
Year: 2013
I agree. The new splitter looks great.
---
That looks super... Can you get them 4 the new fiesta st also
---
+
Posts: 104
Joined: Fri Nov 25, 2011 8:24 pm
Location: Worldwide
Make: Ford
Model: Focus,Fiesta
Type: ST
Year: 2013
Thanks guys. We will have the next batch polished up and ready this week.
Ditz wrote:That looks super... Can you get them 4 the new fiesta st also
Not just yet however we will be busy with it soon.
---
+
Posts: 1540
Joined: Sat May 12, 2007 9:11 am
Location: *Gangsters Paradise*
Make: Ford
Model: Focus
Type: ST
Year: 2008
Make for the ST225
-------------------------------------
Current: 2008 F/L Focus ST
Ex: 2003 Ford Focus ST170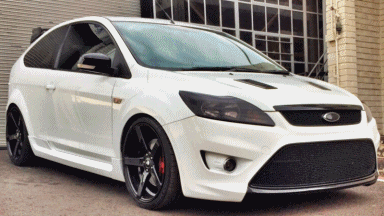 ---
+
Posts: 309
Joined: Tue Dec 18, 2007 8:25 am
Make: Ford
Model: Focus
Type: ST 225
Year: 2011
wayneh wrote:Make for the ST225
+1
---
Return to Karter Performance Discussion
Who is online
Users browsing this forum: No registered users and 1 guest