Moderator: C21 Dreamscience Dealer
+
Posts: 152
Joined: Mon Aug 15, 2011 3:12 pm
Location: Durban
Make: Ford
Model: Focus 2.5
Type: ST
Year: 2010
Hi Guys

Just a query, is it possible to relocate induction to top mount. Even with covers on the filter gets dirty quicky.
---
Ek Mod Alles!
Posts: 8827
Joined: Sun Feb 25, 2007 7:32 pm
Location: Centurion
Make: Range Rover
Model: Evoque
Type: Dynamic
Year: 2013
Yes it is possible, did it on mine.
Playa25 wrote:he did nothing at first but when he side kicks started throwing punches from the side
Current - RR Evoque
2011 Bantam 1.6i
ex - Focus ST
Ford Fiesta
Mazda RX 8
Ford Fiesta ST
---
+
Posts: 2748
Joined: Tue Aug 30, 2011 4:54 pm
Make: Ford
Model: Focus
Type: ST
Year: 2006
We need photographic proof, "to get ideas", or it didn't happen
---
Ek Mod Alles!
Posts: 8827
Joined: Sun Feb 25, 2007 7:32 pm
Location: Centurion
Make: Range Rover
Model: Evoque
Type: Dynamic
Year: 2013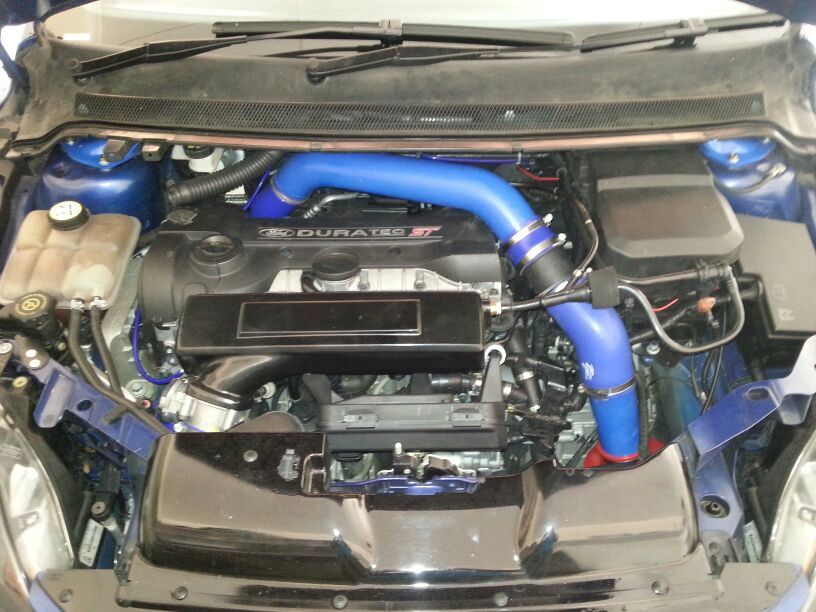 Not fully top mount but you can turn the 45 degree elbow towards the battery if you want it on top
Playa25 wrote:he did nothing at first but when he side kicks started throwing punches from the side
Current - RR Evoque
2011 Bantam 1.6i
ex - Focus ST
Ford Fiesta
Mazda RX 8
Ford Fiesta ST
---
Ek Mod Alles!
Posts: 8827
Joined: Sun Feb 25, 2007 7:32 pm
Location: Centurion
Make: Range Rover
Model: Evoque
Type: Dynamic
Year: 2013
Playa25 wrote:he did nothing at first but when he side kicks started throwing punches from the side
Current - RR Evoque
2011 Bantam 1.6i
ex - Focus ST
Ford Fiesta
Mazda RX 8
Ford Fiesta ST
---
Return to C21 Dreamscience Discussion
Who is online
Users browsing this forum: No registered users and 2 guests