Moderator: Fiesta ST Moderators
+
Posts: 45
Joined: Mon Mar 02, 2015 8:11 am
Make: Ford
Model: Fiesta
Type: ST
Year: 2015
Hi guys,

I drive a 2015 ford fiesta ST, so I'm thinking of changing my doors to the Lambo style Gullwing type.
No pictures but what do you guys think? Will it look good will it look super horrible?
---
Posts: 41126
Joined: Fri May 05, 2006 3:50 pm
Location: Kempton Park
Make: Merc
Model: C63
Type: 507Edition
Year: 2013
Nooooooooooooooooooo unless u from brakpan then its a must
Polo20vBIGT
Kia Sportage
Rustler Bakkie
507 Edition C63 - The Dragon
---
Another VW Driver
Posts: 5425
Joined: Tue Apr 15, 2014 11:20 am
Make: Me Some Tea
Model: Some Clay
Type: O+
Year: 2015
your car will look the same when the doors are closed. So no point in doing it
Beauty is in the eye of the beer holder
---
+
Posts: 8217
Joined: Thu Jul 06, 2006 11:03 am
Location: East Rand
Make: 1L Ford
Model: 2L Ford
Type: 3L Ford
Year: 1990
Beste resep in die wereld! 1L Ford, 2L Ford & 3L Ford!!
+
+
---
+
Posts: 426
Joined: Wed Mar 18, 2015 12:07 am
Location: Centurion
Make: Opel
Model: Corsa
Type: OPC
Year: 2012
Stu wrote:Nooooooooooooooooooo unless u from brakpan then its a must
+1
---
+
Posts: 45
Joined: Mon Mar 02, 2015 8:11 am
Make: Ford
Model: Fiesta
Type: ST
Year: 2015
hahahahaha, ok cool. I just needed one no to change my mind. lol
---
+
Posts: 892
Joined: Tue Apr 24, 2012 7:30 am
Location: Port Elizabeth
Make: Ford
Model: Fiesta
Type: ST
Year: 2007
<insert multiple profanities>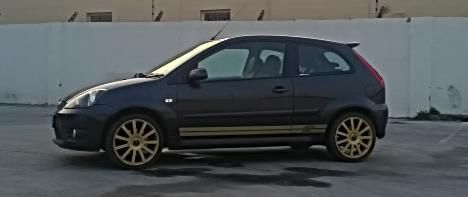 MJR Auto Service Centre
https://www.facebook.com/mjrauto
---
Who is online
Users browsing this forum: No registered users and 1 guest