Moderator: Other Ford Moderators
+
Posts: 14234
Joined: Sun Jul 04, 2010 6:44 pm
Location: Kuruman
Make: BMW
Model: 3 Series
Type: 320d
Year: 2011
Hi Guys

I will like to upgrade my lights on my car.

Now im busy shopping around first and got these two quotes.

Electromann:

Front Lights:
Fullbeam – H1 35w = R899 per kit, 55w = R1099 per kit, 70W = R1299 per kit, LED is not bright enough
Dipped beam - H7 (HID) (HID Xenon 70W = R1399 for the set)
Sidelights – W5W We have a bunch of options Prices range from R29 to R149 ea
Front Fogs - H11 (HID) 35w = R899 per kit, 55w = R1099 per kit, 70W = R1299 per kit (Out of stock at the moment)
Front indicators – PY21W Cree 20w LED Bulb R249 ea
Side (wing mirror) indicators – WY5W R39 ea (do not have stock)

Interior lights:
Interior light – W6W Prices range from R29 to R69 ea depending on type and amount of LED Chips. You will need to tell us the length. Length are between 31 and 44mm
Reading lights – W5W Prices range from R29 to R69 ea depending on type and amount of LED Chips. You will need to tell us the length. Length are between 31 and 44mm
Footwell lights – W5W Prices range from R29 to R69 ea depending on type and amount of LED Chips. You will need to tell us the length. Length are between 31 and 44mm

Rear Lights:
Rear indicators – PY21W Cree 20w LED Bulb R249 ea
Brake & tail light's - P21/5W Prices range from R89 to R269 ea depending on type and amount of LED Chips
Rear fog light – P21W Prices range from R89 to R269 ea depending on type and amount of LED Chips
Reversing lights – W16W Prices range from R89 to R269 ea depending on type and amount of LED Chips
Number plate lights – W5W Prices range from R29 to R69 ea depending on type and amount of LED Chips. You will need to tell us the length. Length are between 31 and 44mm

With then I do get a 2 year guarantee with the HID kit's.

Then I got this quote from Violet Electronics:

Front Lights:
Fullbeam - H1 This better model kit goes for R695
Dipped beam - H7 (HID) h7 xenon kit – R495
Sidelights - W5W – R90 a pair
Front Fogs - H11 (HID) – R495 a xenon kit
Front indicators - PY21W I don't have compatible led bulbs as yet for the front indicators as they will flicker fast.
Side (wing mirror) indicators - WY5W R90 a pair white LED

Interior lights:
Interior light - W6W R45 ea 2 globes
Reading lights - W5W R45 ea 2 globes
Footwell lights - W5WR45 ea 2 globes

Rear Lights:
Rear indicators - PY21W same issue as front indicators
Brake & tail light's - P21/5W R260 a pair – red LED's for super strong light output
Rear fog light - P21W R260 a pair – same as above –can't recall if you have single or dual fog light
Reversing lights - W16W R100 ea x 2
Number plate lights - W5W R450 for super white Cree led license replacement lamps. This latter option is so much brighter option. It looks like xenons in the number plates


Electromann will be R7557 and Violet Electronics will be R3305.

Will it be better to go with Electromann but just do it bit by bit? or do I go for VE

Dankie ne
---
Ek Mod Alles!
Posts: 8827
Joined: Sun Feb 25, 2007 7:32 pm
Location: Centurion
Make: Range Rover
Model: Evoque
Type: Dynamic
Year: 2013
Go with VE. Do it in stages i.e interior then exterior.

Don't install HID on the full beams. The HID takes a couple of seconds to warm up, due to this you won't be able to flash oncoming traffic if need be.

Plesier ne
Playa25 wrote:he did nothing at first but when he side kicks started throwing punches from the side
Current - RR Evoque
2011 Bantam 1.6i
ex - Focus ST
Ford Fiesta
Mazda RX 8
Ford Fiesta ST
---
+
Posts: 3628
Joined: Fri Jan 22, 2010 10:56 pm
Location: JHB
Make: BMW
Model: ///M
Type: Power
Year: 2007
Bloubul7 wrote:Go with VE. Do it in stages i.e interior then exterior.

Don't install HID on the full beams. The HID takes a couple of seconds to warm up, due to this you won't be able to flash oncoming traffic if need be.

Plesier ne
What BB said is right, Plus if you have any issues with the lights VE will replace them no questions asked.
---
+
Posts: 14234
Joined: Sun Jul 04, 2010 6:44 pm
Location: Kuruman
Make: BMW
Model: 3 Series
Type: 320d
Year: 2011
Bloubul7 wrote:Go with VE. Do it in stages i.e interior then exterior.

Don't install HID on the full beams. The HID takes a couple of seconds to warm up, due to this you won't be able to flash oncoming traffic if need be.

Plesier ne
Sugan said the kit that is more expensive will light up as soon as I want to flash oncoming traffic.
Fullbeam - H1 h1 xenon kit – R495, or I can recommend a faster switching on kit, which is ideal for high beams if you need to flick your lights instantly. This better model kit goes for R695
Okay so Electromann is a no so far? just want to make money?
---
+
Posts: 2406
Joined: Thu Aug 05, 2010 3:19 pm
Make: Ford
Model: Focus
Type: ST170
Year: 2004
And Violet Electronics does also have "stronger" LED's with more LED chips. You should actually just go visit them at their shop and decide there what you want.

I have bought a lot of LED lights from them and not one has failed me, I even bought LED screw in globes for my house and they are working 100%.



+1 on doing it in stages!
'09 320D Msport BMW

Ex. Ford Focus ST170 - a Slow one....
---
+
Posts: 281
Joined: Mon Jan 13, 2014 11:31 am
Location: Pretoria
Make: Ford
Model: Ranger
Type: 2.2 XL
Year: 2018
I would go for Electromann all my lights i bought from them, my HID kit was in my fiesta for almost 3 years and i installed them on my focus a few months ago never had an issue, compared with a friend that bought the cheaper option and had to replace them twice in a year, quality wise i won't buy any were else. Just my 2c worth.

---
+
Posts: 581
Joined: Thu Jan 10, 2013 9:32 am
Make: VW
Model: Golf
Type: 1.8T 20V - 296wkw
Year: 2009
Dude,

If your going to spend that kind of cash, just do a HID retrofit. Will cost less, and your lights (high and Low) beam will be much brighter. You can even do a quad projector retrofit. Similar to my ST. I had quick ignite balasts that would have full power output in about 3 seconds. That would make much of a difference as the projectors I fittled were Bi Xenon, meaning it had High/low means.

You CANNOT get better light that the above mentioned.
MK1 with no boost, 20V threw rods. =( ABF transplant in progress. Boost to follow in near future.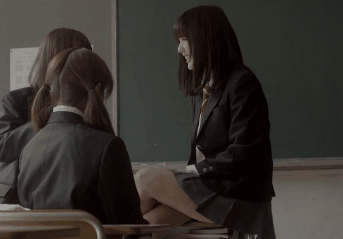 ---
+
Posts: 302
Joined: Tue Apr 18, 2006 6:38 pm
Location: Rivonia
Make: Volvo
Model: C30
Type: T5+
Year: 2010
Buy your interior LED's off Bidorbuy. Same stuff and much cheaper.
Here are some pics of the install I did two days ago..
Did some cosmetic work on the Pumpkin while on holiday this week.
If anyone is keen on doing this let me know. It's a 1 hour job if no soldering is required.
Upgraded the console on the roof.
Was a beech as soldering needed to be done. I did enjoy it in the end.
Console refitted ready for testing. Anyone like my eTag as well?
Front
Rear
Outside Shot
Forgot to take pics of the wheel wells.
Added a fire extinguisher. The best R100 I spent on my car.
With the **** I put in the tank and the mods I've done much rather be safe than sorry.
Current cars:
10 Volvo C30 T5 K16 (Volvozilla)
08 Focus ST K16
---
+
Posts: 2417
Joined: Mon Oct 14, 2013 2:13 pm
Location: PTA
Make: Ford
Model: Focus
Type: ST225
Year: 2010
---
Return to Ford Interior/Exterior and Lighting Modifications
Who is online
Users browsing this forum: No registered users and 1 guest