Moderator: Other Ford Moderators
+
Posts: 581
Joined: Thu Jan 10, 2013 9:32 am
Make: VW
Model: Golf
Type: 1.8T 20V - 296wkw
Year: 2009
All HID's are illegal if used in a halogen housing. You will need to retrofit a projector if you want them to be "legal".
MK1 with no boost, 20V threw rods. =( ABF transplant in progress. Boost to follow in near future.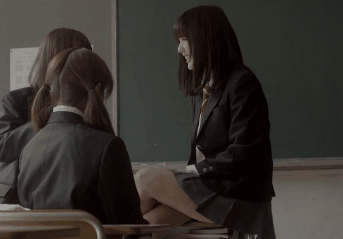 ---
Posts: 25
Joined: Thu Mar 05, 2009 9:49 am
Make: Ford
Model: Fiesta
Type: ST
Year: 2009
I have taken my vehicle to the testing station with the HID kit fitted and they tested everything and said noting is wrong with the vehicle. The HID kit is legal they did not ask or check to see if it is SABS approved. They guy that did the inspection said that the lights should just not emit a blue light then it will fail the roadworthy test.
_________________________________
Current:
2009 Fiesta ST
Past:
Polo GTI
Polo 1.6
Polo 1.6
Opel Kaddet 200is
---
+
Posts: 2106
Joined: Thu Apr 19, 2012 11:17 am
Location: Greenstone Hill
Make: Ford
Model: Focus
Type: ST F/L
Year: 2008
Awesome, thanks for getting back to us!
Current: 2008 Focus ST Face lift
Ex: 2006 Ford Fiesta 1.6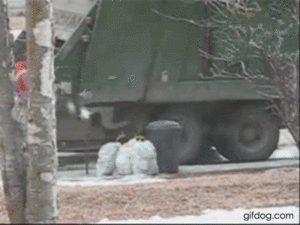 ---
+
Posts: 281
Joined: Mon Jan 13, 2014 11:31 am
Location: Pretoria
Make: Ford
Model: Ranger
Type: 2.2 XL
Year: 2018
I was also pulled over in my fiesta with HID's in non projector lights and the cop looked at the headlights and said i can go, so i guess you were just pulled over by a cop thinking he knows better. But i agree that the HID's should be behind projector lenses as it improves the projection of the light. Will be retro fitting angel eye Bi-Xenon projectors in my headlights in the coming weeks. Thanks for getting back to us byebye at least we know have some perspective on this matter from someone that works with these "regulations" if i can call it that.

---
Posts: 41153
Joined: Fri May 05, 2006 3:50 pm
Location: Kempton Park
Make: Merc
Model: C63
Type: 507Edition
Year: 2013
my HIDS look real dim in my Angel eyes
Polo20vBIGT
Kia Sportage
Rustler Bakkie
507 Edition C63 - The Dragon
Nissan GTR - The Ninja ( on Its way )
---
+
Posts: 150
Joined: Tue May 31, 2011 11:10 pm
Location: Durban
Make: FORD
Model: FOCUS
Type: ST
Year: 2006
so tell me, what has happened with your fine...........??? are you pushing this further or? just paying the fine and calling it a day..
drop it like its
hottt
...
---
Posts: 1
Joined: Fri Jun 20, 2014 11:06 am
Make: Ford
Model: Fiesta
Type: 1.6 Titanium
Year: 2009
Good day guys.

I'm looking to buy a fiesta 2009 1.6 titanium.

Any advice on buying such an old vehicle? Do you know of any known problems with this vehicle?
I love the look of the vehicle hence my decision...

Looking to do some exterior mods to up the look and thinking of a bi xenon lighting to replace the existing. Have you guys come across this anywhere or the infamous devil eye bi-xenons and know any prices as well?

Any idea where I can get it here in SA as opposed to ordering on the net as I don't necessarily trust the online route - mistakes can happen too easily and then you stuck with an item you can't use and can't return...

Thanks guys...
---
+
Posts: 2417
Joined: Mon Oct 14, 2013 2:13 pm
Location: PTA
Make: Ford
Model: Focus
Type: ST225
Year: 2010
Stu wrote:6000K HID is legal limit the 8000K is not - he is being a

[email protected]

and should be sued for the little he has left
+1..
I know alot of us are running HIDS, We All are running 6ks and no probs.
Next Time Dont be so stubborn and buy him kfc or chicken licken for dinner. lol.
---
Return to Ford Interior/Exterior and Lighting Modifications
Who is online
Users browsing this forum: No registered users and 2 guests