Moderator: Other Ford Moderators
+
Posts: 258
Joined: Thu Jun 02, 2011 3:18 pm
Location: Somerset West, Western Cape
Make: Ford
Model: Bantam
Type: ST90+
Year: 2009
I've come to notice that the exhaust shop that originally installed my exhaust had no clue about how backpressure (or the lack thereof) influences power delivery on an NA engine.

I have a 50mm 2-box free flow Cowley stainless steel system with a Steve Wyndham Racing 4-2-1 branch and no cat.

Now while the system sounds great, I'm suspecting that it might be a bit too large for my 1300cc engine. I have also found out that the branch was designed to go with the standard 43mm exhaust, and that I am actually sacrificing precious torque by going thicker. After doing some research it appeared that a 50mm diameter exhaust is better suited to engines with a capacity from 1600cc.

Now I'm contemplating to replace only the section between the branch and the first box with 45mm tubing.

Would this be an improvement, or should I replace all of it? Opinion on the effect of a 'step-up' at or just before the first silencer box would be appreciated!
---
+
Posts: 489
Joined: Sun Oct 04, 2009 12:42 am
Make: Ford
Model: Fiesta
Type: ST210+
Year: 2005
My personal opinion I think 50mm is fine considering what mods you have and you being at the coast
Current : 05 FIESTA
ST 210+
FR&R Dyno 21/03/14 : 145whp 171nm
K.A.R Dyno 07/06/14 : 107.4wkw 175 nm
FR&R Dyno 18/06/15 : 160whp 161nm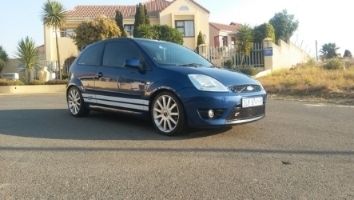 ---
Return to Ford Performance Mods
Who is online
Users browsing this forum: No registered users and 3 guests